Tea House Company congratulates you on the upcoming New Year!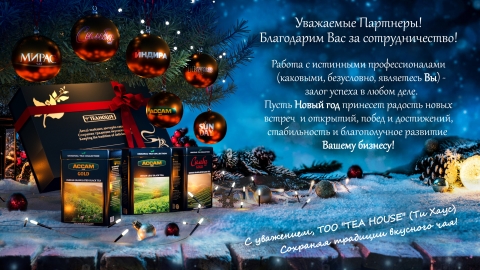 A magical, fabulous, the most long-awaited holiday of the year is coming. I heartily congratulate you on the New Year, we wish you peace, kindness, support of loved ones, mutual understanding in the family, happiness, joy and, of course, good health. Let the new year bring only good events and give bright, sincere memories.
Tea House Company wishes everyone a Happy New Year!