Production at the "Tea House" factory has resumed!!!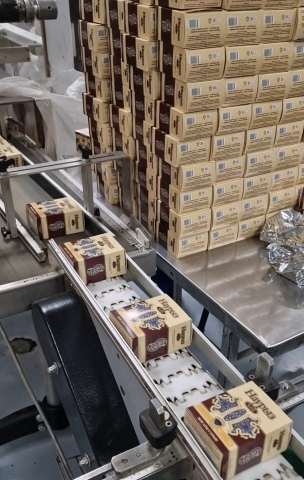 Production at the "Tea House" factory has resumed!!!
1. !!!We are pleased to announce the launch of production at the "Tea House" factory in Almaty.
Unfortunately, raw materials do not come in full, but in batches, and therefore there are still restrictions on the assortment and quantity available for shipment.
We remind you that in order to receive the terms of cooperation, new customers need to fill out an application in the section of the site - "For dealers".
2. There is also unpleasant news, namely: while the factory was not working, "entrepreneurial" companies produced tea under the same brand name "Assam", "Nauryz". It also registered the sale of counterfeit Assam and Nauryz teas with extremely low quality raw materials inside the pack, as well as prohibited dyes.
The lawyer of our company is already engaged in office work on the fact of illegal use of trademarks, cases of forgery. All emerging cases will be strictly suppressed, including with the involvement of inspection bodies by Rospotrebnadzor.
Never be tempted to buy tea at a deep discount from dubious suppliers. Only tea shipped directly from the "Tea House" factory, from Almaty, is a guarantee of high quality, original. Prices are still the same for all our partners.
Sincerely,
Administration of the company "Tea House"