The company "Tea House" is pleased to present to your attention a new line within the framework of the Brand "Nauryz" - "Nauryz GOLD".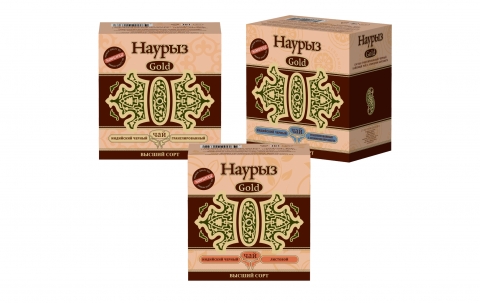 The Nauryz Gold line includes:
1. Nauryz Gold Indian granulated tea, 100, 250 gr.
Granulated tea from the famous plantations of India quality "GOLD". It has a subtle unique aroma and a tart astringent taste, an infusion of rich ruby color.
2. Nauryz Gold granulated tea with bergamot, 250 gr.
Exquisite Indian tea with bergamot aroma of "Gold" quality. Bergamot emphasizes the noble taste of Indian tea and gives the tea bouquet an exquisite, memorable aroma.
3. Nauryz Gold leaf tea, 250 gr.
The main advantage of Indian Leaf tea quality "Gold" – a more pronounced bright taste. It is ideal for those tea lovers who prefer to drink it without milk.